WIWU Pioneer Tablet Bag
Made of water repellent polyester. So it's durable and easy to clean up.
Suitable to all sizes of Tablets or iPads up to 12.9 inches.
Large volume with multi pocket to keep your other accessories.
Detachable padded shoulder strap with adjustable reinforced straps and hidden handle.
LKR

7,900.00
or 3 installments of LKR 2,383.33 with

Description
WIWU Pioneer Tablet Bag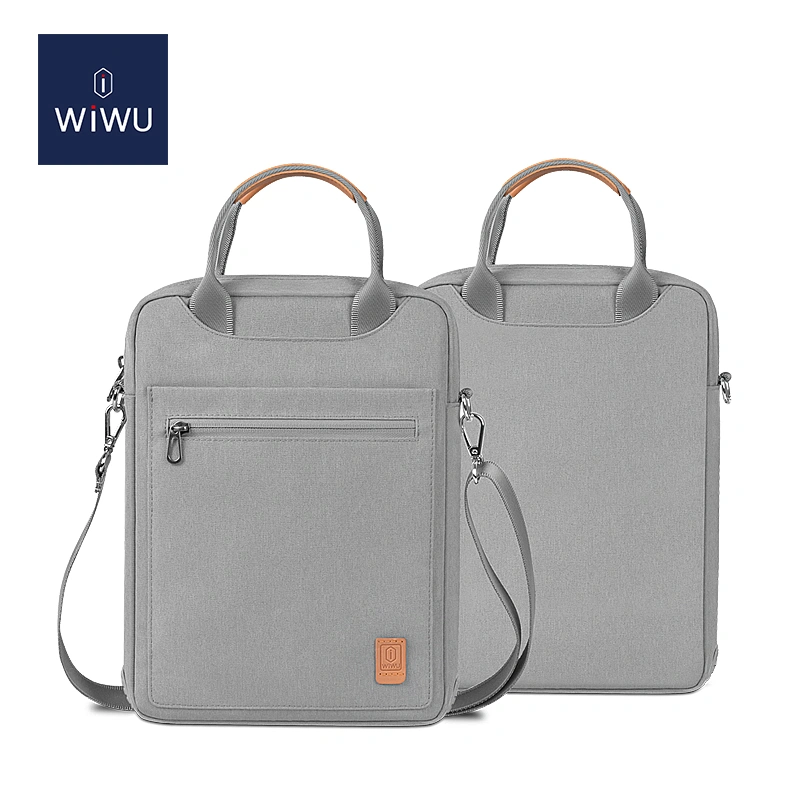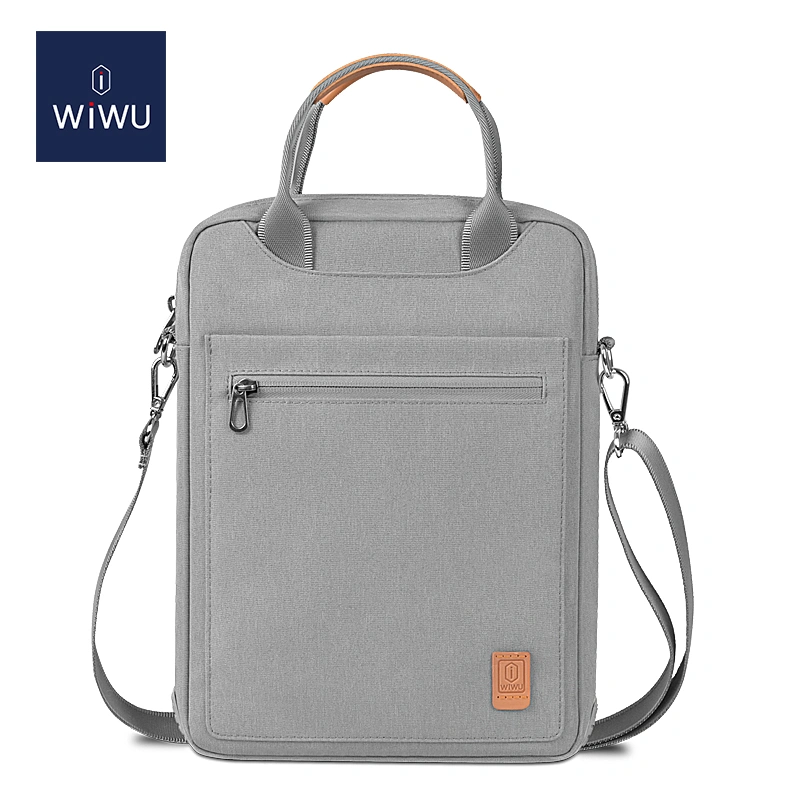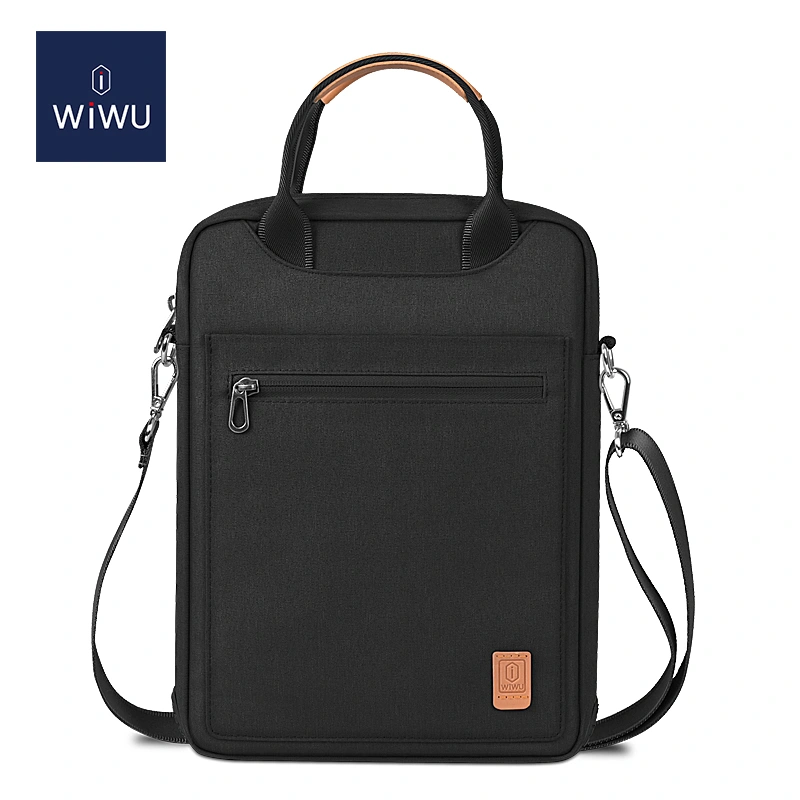 *Brand
WiWU
*Model
Pioneer Tablet Bag
*Color
Black, Gray
*Features
Material: water resistant polyester,

Size: 33*24*6cm

Features: front pocket for digital gadgets/ cables organise

Elastic silicone padding on the corner offer better protection from dropping, damaging

Individual laptop/ tablet compartment made in faux fur lining, compatible with 12.9 inch tablet/ new 13.3 macbook
Only logged in customers who have purchased this product may leave a review.
Quick Comparison
Settings
WIWU Pioneer Tablet Bag

remove

WiWU Alpha Slim Sleeve Laptop Case

remove

WIWU Vertical Bag

remove

WiWU Hali Crossbody Bag

remove

Wiwu Crystal Shield Case Macbook Air 13.6" 2022

remove

WiWU Salem Pouch

remove

Name
WIWU Pioneer Tablet Bag

remove

WiWU Alpha Slim Sleeve Laptop Case

remove

WIWU Vertical Bag

remove

WiWU Hali Crossbody Bag

remove

Wiwu Crystal Shield Case Macbook Air 13.6" 2022

remove

WiWU Salem Pouch

remove

Image
SKU
6973218932606
15030220
6936686410625
6936686409254
6936686409445
Rating
Price

LKR

7,900.00


or 3 X

LKR 2,383.33

with

LKR

10,300.00


or 3 X

LKR 3,133.33

with

From:

LKR

8,250.00


or 3 X

LKR 2,750.00

with

From:

LKR

8,400.00


or 3 X

LKR 2,800.00

with

LKR

7,850.00


or 3 X

LKR 2,566.67

with

From:

LKR

8,260.00


or 3 X

LKR 2,753.33

with

Stock
Availability
Add to cart
Description

Made of water repellent polyester. So it's durable and easy to clean up.
Suitable to all sizes of Tablets or iPads up to 12.9 inches.
Large volume with multi pocket to keep your other accessories.
Detachable padded shoulder strap with adjustable reinforced straps and hidden handle.

The corner patent design protects your laptop from bumps and drops in potential accident.
Durable YKK zipper
Retractable waterproof TPU handle,
Firm and scratch resistant (commonly used in car trailer ropes)
faux fur lining protection
Water-resistant material

Multi pockets
Water resistant
YKK zipper
Accessories storage

Super durable.
Seamless design.
Ultra-thin design.
360 degree protection.
Light transmittance.
Designed for protection and style.

Content

WIWU Pioneer Tablet Bag

WiWU Alpha Slim Sleeve Laptop Case

The corner patent design protects your laptop from bumps and drops in a potential accident.

Durable YKK zipper

SBS water resistance zipper.

Retractable waterproof TPU handle, firm.

Scratch-resistant (commonly used in car trailer ropes).

Faux fur lining protection.

Water-resistant material.

WiWU Hali Crossbody Bag

Features

Multi pockets.

Water resistant.

YKK zipper.

Accessories storage.

Wiwu Crystal Shield Case Macbook Air 13.6" 2022

WiWU's Crystal Shield Case is the ultimate slim-fit hard-shell case for your MacBook.

The precision-tooled case is thin, lightweight, and extremely durable to protect your computer from the unforeseen shocks of daily life.

Anti-slip rubber feet provide grip on all types of surfaces and elevate your MacBook to keep a steady flow of air circulating underneath your device.

The case's micro-clip design allows for simple, snap-on installation and easy removal in seconds.

Crystal Shield Case is surface-treated with a specialized coating to offer supreme scratch resistance and is completely compatible with WiWU's full line of accessories for MacBook.

Weight
N/A
N/A
N/A
N/A
N/A
N/A
Dimensions
N/A
N/A
N/A
N/A
N/A
N/A
Additional information