Description
WiWU attelage genuine leather watch band  are compatible with the iWatch and come in sizes 42, 44, and 45mm. Material: Genuine Leather Attelage Watch Band Compatible Brand: Apple. Compatible Model: iWatch 42/44/45mm. Perfect wardrobe companion for work, parties, and travel outdoors.
WiWU Ultra Watch Band is a new classic Design, it is light and durable, and made from two textile layers seamlessly woven into one
continuous piece without stitching. The corrosion‑resistant titanium G‑hook slips smoothly into the reinforced loops for a secure
Shenzhen Climber Technology Co. Ltd was established in 2011. We are a professional watch strap OEM factory audited by SGS. Integrating design, manufacturing and sales, we have 9 years' manufacturing experience and have had attended Global Sources trade shows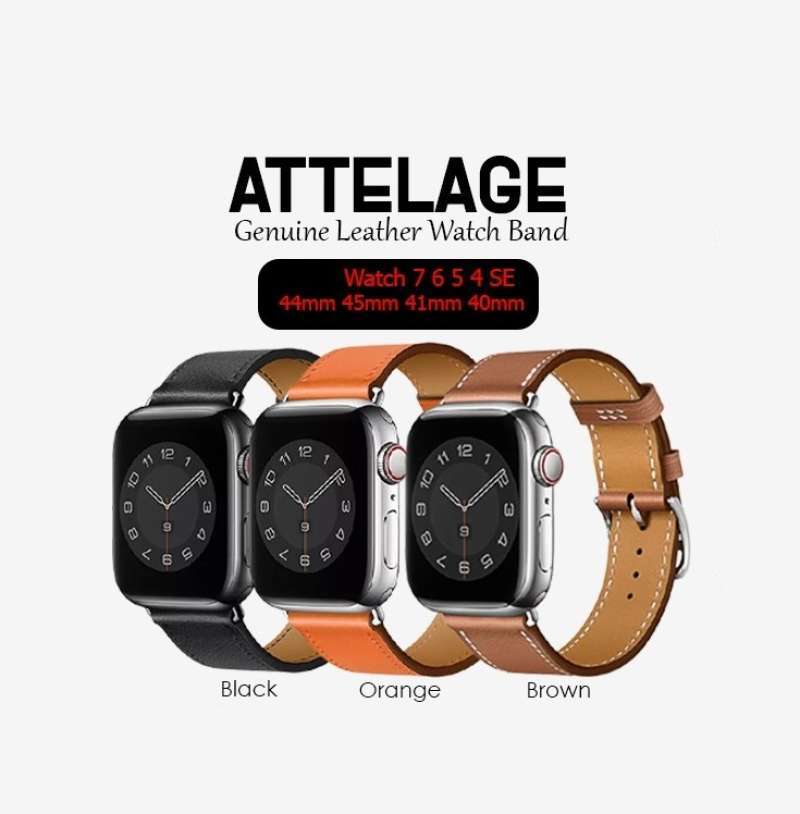 The slimmer, extra-long band of the Attelage Double Tour wraps twice around the wrist. An elegant connection gives the geometry of the watch an understated update. Handmade by artisans in France from supple Swift leather11552259
Brand : Wiwu
Color : Fauve
Material : Metal + Calfskin
Only logged in customers who have purchased this product may leave a review.
Quick Comparison
Settings
Wiwu Attelage Genuine Leather Watch Band

remove

Wiwu Defender Watch Case

remove

Funost OA88 AMOLED Smart Watch

remove

Name
Wiwu Attelage Genuine Leather Watch Band

remove

Wiwu Defender Watch Case

remove

Funost OA88 AMOLED Smart Watch

remove

Image
SKU
Rating
Price
From:

LKR

4,950.00


or 3 X

LKR 1,650.00

with

From:

LKR

3,350.00


or 3 X

LKR 1,116.67

with

From:

LKR

16,500.00


or 3 X

LKR 5,500.00

with

Stock
Availability
Add to cart
Description

Brand : Wiwu
Color : Fauve
Material : Metal + Calfskin

Brand : Wiwu
Model : JD-101
Size : 40mm , 41mm , 44mm , 49mm

Model :OA88
Category :AMOLED Watches
Warranty :3M
Certification :RoHS, CE, FCC

Content
WiWU attelage genuine leather watch band  are compatible with the iWatch and come in sizes 42, 44, and 45mm. Material: Genuine Leather Attelage Watch Band Compatible Brand: Apple. Compatible Model: iWatch 42/44/45mm. Perfect wardrobe companion for work, parties, and travel outdoors. WiWU Ultra Watch Band is a new classic Design, it is light and durable, and made from two textile layers seamlessly woven into one continuous piece without stitching. The corrosion‑resistant titanium G‑hook slips smoothly into the reinforced loops for a secure Shenzhen Climber Technology Co. Ltd was established in 2011. We are a professional watch strap OEM factory audited by SGS. Integrating design, manufacturing and sales, we have 9 years' manufacturing experience and have had attended Global Sources trade shows The slimmer, extra-long band of the Attelage Double Tour wraps twice around the wrist. An elegant connection gives the geometry of the watch an understated update. Handmade by artisans in France from supple Swift leather11552259
TPU+ Aluminum alloy. Covers the sides only. Military Standard Shockproof, anti-Drop, Anti-scratching. Apple Watch cases are perfect to protect your watch. High quality.
General Features SIM Support N/ADimensions45.4*37*10.3 mm Strap Material Silicon Water Resistant YES Weight N/A Operating System Proprietary OS Speaker Yes Modes Multiple sports modes Display Camera N/A Screen Size1.96 Inches Screen Resolution410*502Screen Type AMOLED Memory Ram N/A Rom N/A Connectivity Wifi N/AGPS No NFC No Battery Capacity N/A Battery Life2-3 days

Weight
N/A
N/A
N/A
Dimensions
N/A
N/A
N/A
Additional information