JBL Tune 225 TWS Earbuds
Powering festivals and concerts around the world for decades, now JBL brings your own world to life with incredible Pure Bass sound in these wireless earbuds
Experience total freedom with no cords with the True Wireless JBL Tune 225TWS earbuds. With 6 different colors, you'll be able to find the perfect pair of earbuds to match exactly who you are
These earphones have enough battery to last all day and all night. Keep your own private concert going for as long as you can keep up
The power of Dual Connect gives you the choice to seamlessly enjoy music or make calls with either one or both buds. And the battery life keeps up with you, as you can keep one earbud charging, while using the other one
3 Months Warranty
LKR

37,950.00
or 3 installments of LKR 12,133.33 with

Description
JBL Tune 225 TWS Earbuds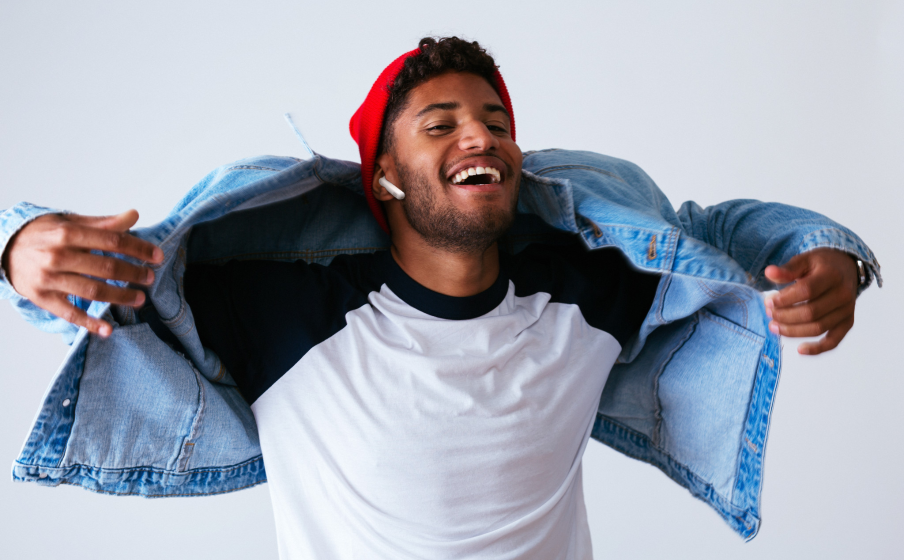 Feel The Bass
JBL has been powering festivals and concerts around the world for decades. Now let JBL bring your own world to life with incredible Pure Bass sound.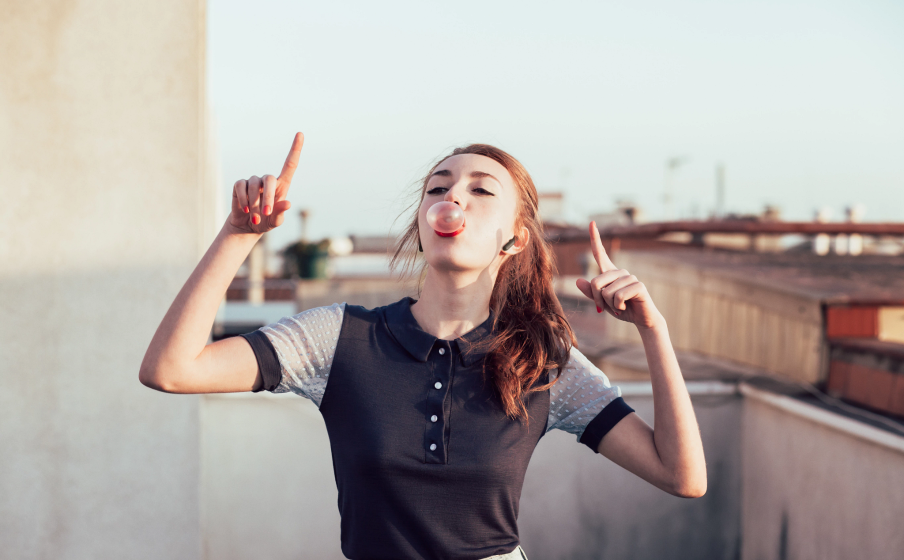 Freedom From Wires
Tangled in your bag, caught in your jacket or stuck in your hair, wires can get in your way. Experience total freedom with no cords with the True Wireless JBL TUNE 225TWS earbuds.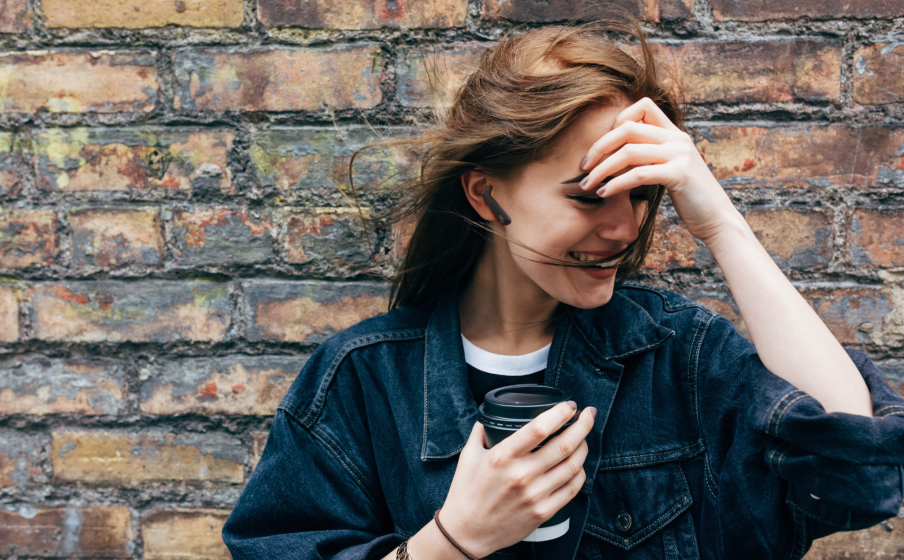 Listen For Longer
With up to 25 hours of battery life, you can listen all day and all night. Keep your own private concert going for as long as you can keep up.

Either Ear, Or Both
Left ear, right ear, both ears? The power of Dual Connect gives you the choice to seamlessly enjoy music or make calls with either one or bothbuds. And the battery life keeps up with you, as you can keep one earbud charging, while using the other one.

Fast Pair
Thanks to Fast Pair enabled by Google, your Tune 225TWS are connected to your Android device the second you take them out of the case. You can also pair different devices just by tapping on the devices' screen.

Find Your Style
What works for you? With 6 different colors, you'll be able to find the perfect pair of earbuds to match exactly who you are.
General Specifications
Bluetooth version : 4.2
Audio Specifications
Driver size (mm) : 40
Driver sensitivity at 1kHz/1mW (dB) : -15 dBV/Pa
Impedance (ohms) 32.0
Dimensions
Weight (g) 220
Weight (oz) 7.76
Control and Connection Specifications
Bluetooth profiles A2DP 1.2, AVRCP 1.5, HFP 1.6, HSP 1.2
Bluetooth frequency 2.402 GHz-2.480 GHz
Bluetooth transmitted modulation GFSK, ?/4 DQPSK , 8DPSK
Bluetooth transmitter power <5 dBm
Battery
Battery Type Polymer Li-ion Battery (610mAh/3.7)
Charging time (hours from empty) <2 hours from empty
Maximum music play time with ANC off (hours) 22.0
Maximum music play time with ANC on (hours) 15.0
Features
Active Noise Cancelling : Yes
Alexa : Yes
Ambient Aware : No
Bixby : No
Detachable Cable : Yes
Fabric headband : Yes
Flat-fold design : Yes
Google Assistant : Yes
Hands Free Call : Yes
JBL Pure Bass Sound : Yes
JBL Signature Sound : Yes
Multi-Point Connection : Yes
Over-ear : Yes
Rechargable battery : Yes
Remote control on ear cups? : Yes
Siri/ Google Now : Yes
Speed charge : No
Wireless : Yes
Bulit-in Microphone : Yes
Only logged in customers who have purchased this product may leave a review.
Quick Comparison
Settings
JBL Tune 225 TWS Earbuds

remove

Anker SoundCore Liberty Air 2 Total Wireless Earphones

remove

JBL GO 2

remove

Anker SoundCore Life Note 3i Noise Cancelling Earbuds

remove

JBL PartyBox On The Go Portable Bluetooth Speaker

remove

Anker Soundcore R100 True Wireless Earbuds

remove

Name
JBL Tune 225 TWS Earbuds

remove

Anker SoundCore Liberty Air 2 Total Wireless Earphones

remove

JBL GO 2

remove

Anker SoundCore Life Note 3i Noise Cancelling Earbuds

remove

JBL PartyBox On The Go Portable Bluetooth Speaker

remove

Anker Soundcore R100 True Wireless Earbuds

remove

Image
SKU
50036374507
194644025847
194644087562
50036383622
R100
Rating
Price

LKR

37,950.00


or 3 X

LKR 12,133.33

with

LKR

18,790.00


or 3 X

LKR 5,633.33

with

LKR

15,300.00


or 3 X

LKR 4,500.00

with

LKR

28,790.00


or 3 X

LKR 8,833.33

with

LKR

175,000.00


or 3 X

LKR 53,333.33

with

LKR

16,750.00


or 3 X

LKR 4,966.67

with

Stock
Availability
Add to cart
Description

Powering festivals and concerts around the world for decades, now JBL brings your own world to life with incredible Pure Bass sound in these wireless earbuds
Experience total freedom with no cords with the True Wireless JBL Tune 225TWS earbuds. With 6 different colors, you'll be able to find the perfect pair of earbuds to match exactly who you are
These earphones have enough battery to last all day and all night. Keep your own private concert going for as long as you can keep up
The power of Dual Connect gives you the choice to seamlessly enjoy music or make calls with either one or both buds. And the battery life keeps up with you, as you can keep one earbud charging, while using the other one
3 Months Warranty

Diamond-Enhanced Sound
4 Microphones with cVc 8.0 Uplink Noise Cancellation
Up to 28 Hours of Playtime
HearID Technology
One-Step Pairing and Bluetooth 5 Connectivity
3 Months Warranty

Wireless Bluetooth Streaming
Rechargeable Battery
Waterproof design
Speakerphone
Audio cable input
3 Months Warranty

AI-Enhanced Calls
Transparency Mode
IPX5 Water-Resistant
3 Months Warranty

Amazing Jbl Original Pro Sound
Party Lights
Ipx4 Splash proof
Portable Design
3 Months Warranty

IPX5 water resistant
Dynamic drivers with deep bass
3 Months Warranty

Content

JBL Tune 225 TWS Earbuds

Feel The Bass

JBL has been powering festivals and concerts around the world for decades. Now let JBL bring your own world to life with incredible Pure Bass sound.

Freedom From Wires

Tangled in your bag, caught in your jacket or stuck in your hair, wires can get in your way. Experience total freedom with no cords with the True Wireless JBL TUNE 225TWS earbuds.

Listen For Longer

With up to 25 hours of battery life, you can listen all day and all night. Keep your own private concert going for as long as you can keep up.

Either Ear, Or Both

Left ear, right ear, both ears? The power of Dual Connect gives you the choice to seamlessly enjoy music or make calls with either one or bothbuds. And the battery life keeps up with you, as you can keep one earbud charging, while using the other one.

Fast Pair

Thanks to Fast Pair enabled by Google, your Tune 225TWS are connected to your Android device the second you take them out of the case. You can also pair different devices just by tapping on the devices' screen.

Find Your Style

What works for you? With 6 different colors, you'll be able to find the perfect pair of earbuds to match exactly who you are.

Anker SoundCore Liberty Air 2 Total Wireless Earphones

    Diamond-Enhanced Sound

Ultra-lightweight, yet rigid diamond-coated drivers produce sound with premium accuracy.

    Crystal-Clear Calls

Liberty Air 2 true wireless earphones have 4 built-in microphones with cVc noise reduction technology—ideal for when you're working from home or taking conference calls.

    Soundcore App

Use the app to enhance your listening experience—choose from 22 EQ settings, use HearID to create your own personalized sound profile, or totally customize the EQ. Other functions include adjusting on-ear controls and easy firmware updates.

    Extended Playtime

When you're short of time and running low on battery, charge the true wireless earphones in the case for 10 minutes and enjoy 2 hours of playtime.

    Full Touch Control

Use either earbud to control music, calls, activate voice assistants, or even power on/off.

    Mono/Stereo Modes

Simply remove one of the earbuds from the charging case to automatically enter mono mode or remove both for stereo sound.

JBL GO 2

Wireless Bluetooth Streaming

Wirelessly stream high-quality sound from your smartphone or tablet.

Up to 5 hours of Playtime

Built-in, rechargeable Li-ion battery supports up to 5 hours of playtime.

Anker SoundCore Life Note 3i Noise Cancelling Earbuds

It is characterized by its small size, you can keep a headset through the availability of its case, which saves space.

The earbuds have 10mm triple layer drivers to feed powerful sound with 50% more bass for an enchanting listening experience.

Soundcore Signature, the default equalizer, delivers high-balanced sound, Bass Booster boosts louder music, and Podcast makes sounds stand out clearly. To switch to a different mode, quickly tap the right earbuds 3 times.

The built-in microphones of the Life Note E true wireless earbuds are equipped with an AI algorithm to improve audio pickup and ensure you can hear clearly on the other end.

Equipped with the latest Bluetooth technology for an ultra-stable connection Sometimes you only want to use one earbud. Simply remove the earphone from the charging case, close the cover and start listening.

JBL PartyBox On The Go Portable Bluetooth Speaker

Amazing Jbl Original Pro Sound : Find your beat with 100W of powerful JBL Original Pro Sound. Indoors or out, the JBL PartyBox On-The-Go delivers crisp highs, pure mids, and deep bass, with Bass Boost to keep the good times going all night.

Party Lights : Light up the party with a dynamic light display that syncs to the music and dazzles your guests. Choose from a variety of preset patterns and let the colors groove to the music while you focus on the tunes.

6 Hours Of Playtime : Built-in rechargeable battery for up to 6 hours of playtime. Ipx4 Splashproof : Beach bashes, poolside parties or dancing in the rain. IPX4 splashproof protection keeps your JBL PartyBox On-The-Go safe when your party gets a little wet.

Portable Design : The JBL PartyBox On-The-Go has a padded shoulder strap with bottle opener attached so you can enjoy your favorite beverages as you groove the night away.

Anker Soundcore R100 True Wireless Earbuds

Soundcore R100 wireless earbuds come with a stick design alongside rounded ear tips with soft buds. And, it has a polycarbonate finish available in the Black color option. Considering the design, the earbuds have a trendy design that may draw attention.

Soundcore R100 from Anker is loaded with 2x10mm Dynamic drivers with deep bass. Also, you can control music playback, incoming calls, on/off, or reset the buds with the tap of your fingertip. Besides, the wireless earbuds are IPX5 rated that protects them from spills and splashes.

Soundcore R100 earbuds get juice from a Lithium battery inside the charging case. Judging upon its competitors, the earbuds should deliver at least 5-days of power backup. Besides, it takes around 1.5-hours to fully charged.

The TWS comes with Bluetooth 5 with SBC and AAC codec. Also, it offers a wireless range of up to 10-meters. Besides, it has a USB Type-C charging port.

Weight
N/A
N/A
N/A
N/A
N/A
N/A
Dimensions
N/A
N/A
N/A
N/A
N/A
N/A
Additional information