JBL Tune 115TWS Wireless Earbuds
Headphone. Earpiece Design. In-Ear (Intra-Aural).
Performance. Frequency Response 20 Hz to 20 kHz.
Microphone. Sensitivity. -38 dBV at 1 kHz.
Wireless Connectivity Wireless Modulation.
3 Months Warranty
LKR

32,790.00
or 3 installments of LKR 9,283.33 with

Description
Feel The Bass
JBL has powered festivals and concerts around the world for decades. Now let JBL bring your own world to life with incredible Pure Bass sound through JBL Tune 115TWS Wireless Earbuds.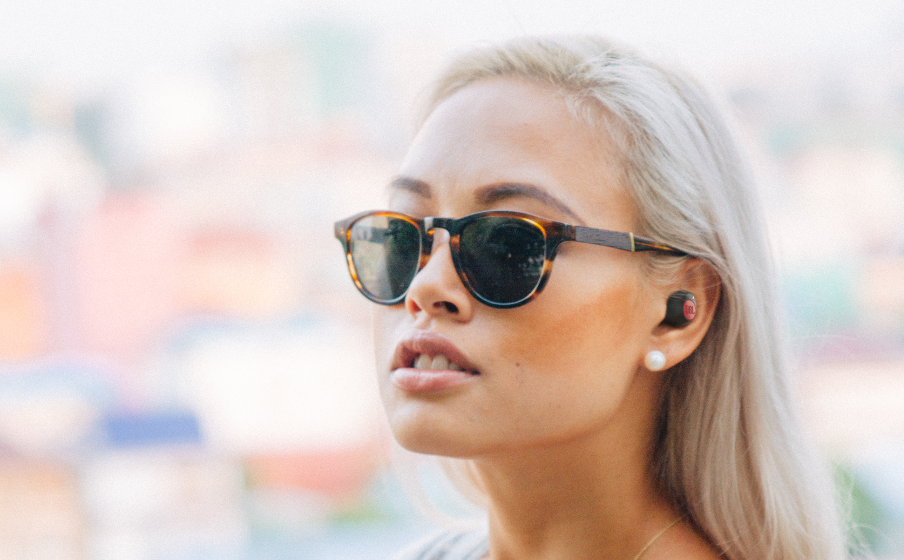 Listen For Longer
With up to 21 hours of battery life (6 hours from earbud and 15 hours from the case), you can listen all day and all night and get a top up with just 15-minute charge. Keep your own private concert going for as long as you can keep up.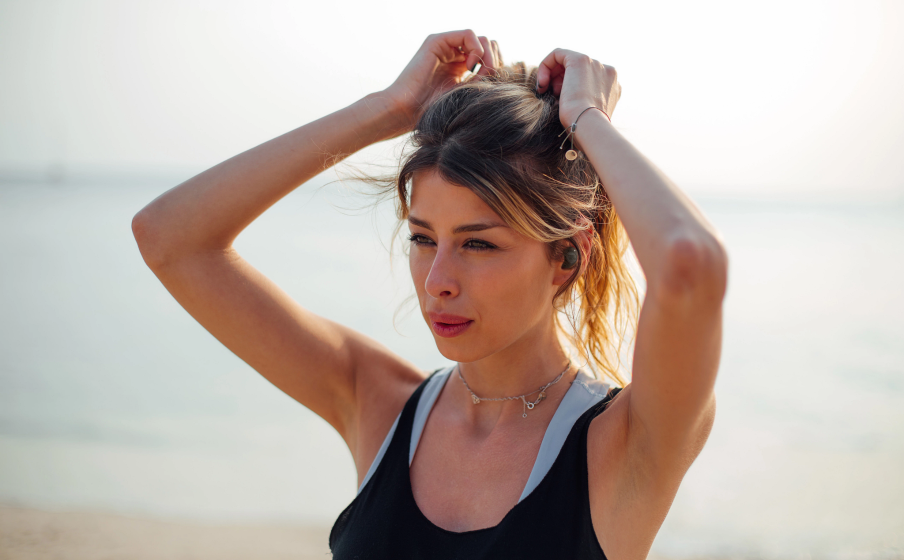 Pure Bass. Zero Cables.
Immerse yourself in your world. Whether you're tuned into music or taking calls, you've got no cords to hold you back. Dual Connect lets you use either earbud, or both, anytime you want, in stereo or mono mode. Your favorite artists sound incredible with JBL Pure Bass. With up to 21 hours of battery life and a comfortable fit, you can keep the fun going all day and night. And if you miss the world, you can take and end calls or talk to your voice assistant using just a finger. Simple as that!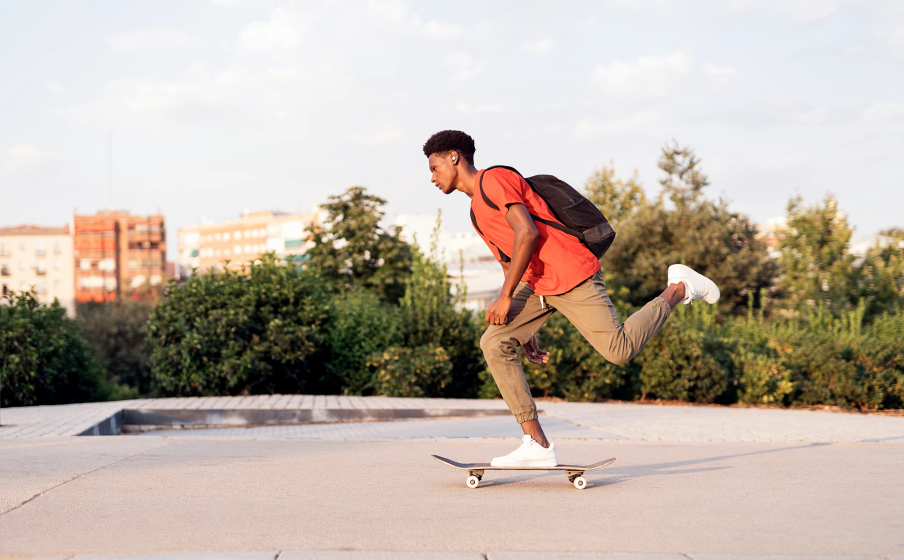 The JBL Tune 115TWS wireless earbuds are designed to provide a high-quality audio experience on-the-go. With Bluetooth 5.0 technology, you can easily connect these earbuds to your smartphone or other Bluetooth-enabled devices. They offer up to 21 hours of playtime, which is more than enough for a day's worth of listening. The earbuds are also equipped with touch controls, allowing you to play, pause, skip tracks, and take calls without ever having to touch your phone. The ergonomic design ensures a comfortable and secure fit, while the included charging case ensures your earbuds are always ready to go.
| | |
| --- | --- |
| General Specifications | Bluetooth version 5 |
|   | Driver size (mm) 5.8 |
| Audio Specifications | Driver sensitivity at 1kHz/1mW (dB)96 |
|   | Dynamic frequency response range (Hz) 20 Hz – 20 kHz |
|   | Impedance (ohms) 14 |
| Dimensions | Weight (g) 73 |
|   | Weight (oz) 2.6 |
| Control and Connection Specifications | Bluetooth profiles A2DP 1.3, AVRCP 1.5, HFP V1.7 |
|   | Bluetooth frequency 2.402 GHz - 2.480 GHz |
Only logged in customers who have purchased this product may leave a review.
Quick Comparison
Settings
JBL Tune 115TWS Wireless Earbuds

remove

JBL Tune 225 TWS Earbuds

remove

JBL Charge 5

remove

JBL GO 2

remove

JBL C100SI In-Ear Earphones

remove

JBL Tune 760NC Over-Ear Noise Cancelling Wireless Headphones

remove

Name
JBL Tune 115TWS Wireless Earbuds

remove

JBL Tune 225 TWS Earbuds

remove

JBL Charge 5

remove

JBL GO 2

remove

JBL C100SI In-Ear Earphones

remove

JBL Tune 760NC Over-Ear Noise Cancelling Wireless Headphones

remove

Image
SKU
JBL-Tune-115TWS-Wireless-Earbuds
50036374507
50036380140
JBL-C100SI-In-Ear-Earphones
jbl-tune-760nc-over-ear-noise-cancelling-wireless-headphones
Rating
Price

LKR

32,790.00


or 3 X

LKR 9,283.33

with

LKR

37,950.00


or 3 X

LKR 12,133.33

with

LKR

69,950.00


or 3 X

LKR 21,966.67

with

LKR

15,300.00


or 3 X

LKR 4,500.00

with

LKR

4,790.00


or 3 X

LKR 1,183.33

with

LKR

37,500.00


or 3 X

LKR 11,550.00

with

Stock
Availability
Add to cart
Description

Headphone. Earpiece Design. In-Ear (Intra-Aural).
Performance. Frequency Response 20 Hz to 20 kHz.
Microphone. Sensitivity. -38 dBV at 1 kHz.
Wireless Connectivity Wireless Modulation.
3 Months Warranty

Powering festivals and concerts around the world for decades, now JBL brings your own world to life with incredible Pure Bass sound in these wireless earbuds
Experience total freedom with no cords with the True Wireless JBL Tune 225TWS earbuds. With 6 different colors, you'll be able to find the perfect pair of earbuds to match exactly who you are
These earphones have enough battery to last all day and all night. Keep your own private concert going for as long as you can keep up
The power of Dual Connect gives you the choice to seamlessly enjoy music or make calls with either one or both buds. And the battery life keeps up with you, as you can keep one earbud charging, while using the other one
3 Months Warranty

IP67 waterproof and dustproof
20 hours of playtime
Play and charge endlessly
3 Months Warranty

Wireless Bluetooth Streaming
Rechargeable Battery
Waterproof design
Speakerphone
Audio cable input
3 Months Warranty

JBL Signature Sound
Lightweight and comfortable
One-button universal remote with mic
3 Months Warranty

Multi-Point Connection
Lightweight and foldable design
Hands-free calls & Voice control
3 Months Warranty

Content

Feel The Bass

JBL has powered festivals and concerts around the world for decades. Now let JBL bring your own world to life with incredible Pure Bass sound through JBL Tune 115TWS Wireless Earbuds.

Listen For Longer

With up to 21 hours of battery life (6 hours from earbud and 15 hours from the case), you can listen all day and all night and get a top up with just 15-minute charge. Keep your own private concert going for as long as you can keep up.

Pure Bass. Zero Cables.

Immerse yourself in your world. Whether you're tuned into music or taking calls, you've got no cords to hold you back. Dual Connect lets you use either earbud, or both, anytime you want, in stereo or mono mode. Your favorite artists sound incredible with JBL Pure Bass. With up to 21 hours of battery life and a comfortable fit, you can keep the fun going all day and night. And if you miss the world, you can take and end calls or talk to your voice assistant using just a finger. Simple as that!

The JBL Tune 115TWS wireless earbuds are designed to provide a high-quality audio experience on-the-go. With Bluetooth 5.0 technology, you can easily connect these earbuds to your smartphone or other Bluetooth-enabled devices. They offer up to 21 hours of playtime, which is more than enough for a day's worth of listening. The earbuds are also equipped with touch controls, allowing you to play, pause, skip tracks, and take calls without ever having to touch your phone. The ergonomic design ensures a comfortable and secure fit, while the included charging case ensures your earbuds are always ready to go.

JBL Tune 225 TWS Earbuds

Feel The Bass

JBL has been powering festivals and concerts around the world for decades. Now let JBL bring your own world to life with incredible Pure Bass sound.

Freedom From Wires

Tangled in your bag, caught in your jacket or stuck in your hair, wires can get in your way. Experience total freedom with no cords with the True Wireless JBL TUNE 225TWS earbuds.

Listen For Longer

With up to 25 hours of battery life, you can listen all day and all night. Keep your own private concert going for as long as you can keep up.

Either Ear, Or Both

Left ear, right ear, both ears? The power of Dual Connect gives you the choice to seamlessly enjoy music or make calls with either one or bothbuds. And the battery life keeps up with you, as you can keep one earbud charging, while using the other one.

Fast Pair

Thanks to Fast Pair enabled by Google, your Tune 225TWS are connected to your Android device the second you take them out of the case. You can also pair different devices just by tapping on the devices' screen.

Find Your Style

What works for you? With 6 different colors, you'll be able to find the perfect pair of earbuds to match exactly who you are.

JBL Charge 5

Play and charge endlessly Take the party with you no matter what the weather. The JBL Charge 5 speaker delivers bold JBL Original Pro Sound, with its optimized long excursion driver, separate tweeter and dual pumping JBL bass radiators. Up to 20 hours of playtime and a handy powerbank to keep your devices charged to keep the party going all night. Rain? Spilled drinks? Beach sand? The IP67 waterproof and dustproof Charge 5 survives whatever comes its way. Thanks to PartyBoost, you can connect multiple JBL PartyBoost-enabled speakers for a sound big enough for any crowd. With all-new colors inspired by the latest street fashion trends, it looks as great as it sounds.

Bold JBL Original Pro Sound Take the amazing power of JBL Pro Sound with you. The JBL Charge 5 has an optimized long excursion driver, a separate tweeter, and dual JBL bass radiators, all delivering impressively rich and clear audio. Get that big room sound, even when outdoors.

20 hours of playtime The fun doesn't have to stop. Packed with an incredible 20 hours of battery life, JBL Charge 5 lets you party all day and into the night.

IP67 waterproof and dustproof To the pool. To the park. JBL Charge 5 is IP67 waterproof and dustproof, so you can bring your speaker anywhere.

JBL GO 2

Wireless Bluetooth Streaming

Wirelessly stream high-quality sound from your smartphone or tablet.

Up to 5 hours of Playtime

Built-in, rechargeable Li-ion battery supports up to 5 hours of playtime.

The new JBL C100SI In-Ear Earphones is a dynamic, ultra-lightweight in-ear earphone.

Its powerful 9mm drivers deliver the feel-it-in-your-bones bass response and legendary sound quality you expect from JBL.

They're feather-light for all-day comfort.

An in-line microphone with universal remote control lets you talk and manage your calls on Android and iOS devices.

The earphones are designed to provide high-quality sound with deep bass response. They feature 9mm dynamic drivers that deliver a frequency range of 20Hz to 20kHz. The earphones come with three different sizes of silicone ear tips to ensure a comfortable and secure fit for any ear size. The flat cable design helps to reduce tangling, and the earphones have a one-button universal remote and microphone that is compatible with most smartphones. They also come with a carrying pouch for easy transport and storage. The lightweight and durable design make them ideal for everyday use, whether you're commuting, working out, or simply enjoying your favorite music.

JBL Pure Bass

Experience deepened notes with true JBL level bass response making everyday musical journey more appealing.

Lightweight & Comfortable

With three sizes of ear plugs and an angled fit which makes the earphones more comfortable to be worn for longer hours. Slip Proof : No

Voice Assistant

Compatible with Android devices. Activate Google Assistant with a long press and get it going.

JBL Tune 760NC Over-Ear Noise Cancelling Wireless Headphones! Your music, nothing else matters. Over-ear, super comfortable, and powerful, the JBL Tune 760NC keep the promise. The active noise cancelling blocks unnecessary distractions to let you focus on what matters, for up to 35 hours.

Not enough? Get an extra 2 hours of juice with only 5 minutes of charge. Lightweight and foldable to fit any adventure, the Tune 760NC can connect with two Bluetooth® devices simultaneously, so that you'll never miss a call on your phone while watching a video on your tablet.

Immediately paired to your Android device with a tap, the JBL Tune 760NC offer hands-free management of calls and your device's voice assistant. Just plug the JBL Tune 760NC with the included detachable cable to extend the fun. Choose the colour that matches your mood and have fun!

Active Noise Cancelling

Tune in to your music. Tune out the noise.

JBL Pure Bass Sound

For 75 years, JBL has engineered the precise, impressive sound found in big venues around the world. These headphones reproduce that same JBL sound, punching out bass that's both deep and powerful.

35H battery life with BT+NC – 2H recharging time

Listen wirelessly for 35 hours with active noise cancelling for long-lasting fun, or 50 hours with ANC off. Recharge the battery quickly in 2 hours.

Google Fast Pair

Thanks to Fast Pair enabled by Google, the JBL Tune 760NC are immediately connected to your Android device. You can also pair multiple devices just by tapping on the devices' screen.

Multi-Point Connection

Allows you to effortlessly switch from one Bluetooth® device to another. You can simply switch from a video on your tablet to a call on your mobile phone, so that you'll never miss a call.

Lightweight and foldable design

Lightweight and compact foldable design makes these headphones always ready to travel everywhere you go.

Hands-free calls & Voice control

Easily control your sound, manage your calls and trigger voice assistants from your headphones with the button on your earcup.

Weight
N/A
N/A
N/A
N/A
N/A
N/A
Dimensions
N/A
N/A
N/A
N/A
N/A
N/A
Additional information